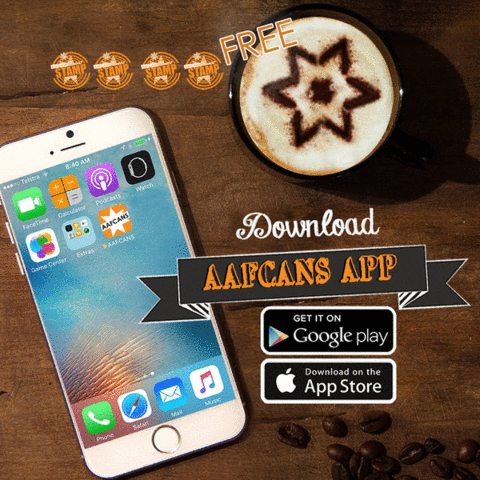 Being part of Defence, AAFCANS puts loyalty on a pedestal. We proudly support those who support us.
Disbursements, promotions and price cuts are just some of the ways we give back. However, it's our AAFCANS Coffee Loyalty Cards which have proven to be particularly popular.
If you download and use our new loyalty app you can access a 'one-in-five free deal!'
Special promotions, deals, prize give aways and FREE-BEE's will apply to the loyalty app, so it is definitely worth your while to take a few moments, visit your APP STORE and download the AAFCANS APP!
You have full control over your loyalty offer, you can see where you have earned stamps, what rewards you have ready to claim – and claim them when it suits you!
Please leave your notifications turned on so we can let you know when we have uploaded free-bee's, special deals and promotions in your area!
Don't worry, we will still have our printed loyalty cards in operation and the 'one-in-six free' deal will continue for these cards.